Today I share with you a very healing art form – glass art. This is a niche and special art form.
01 David Patchen–American glass artist
Born in New Rochelle, New York, David Patchen, a former corporate marketing professional, took a glass blowing class in 2001, which sparked his passion, and his career transitioned from software to glass artist.
Patchen sees two main stages of mastering glass: The first is the technical challenge of learning how to work with this tricky material. After gaining some skills, the second stage comes with a creative challenge
"He decided to limit form and think they were just different canvases so I could dedicate my energy to exploring colour, transparency, detail and pattern."
Known for its vibrant colors, intricate details and fine craftsmanship, Patchen's work is exhibited in numerous private collections, museums, and internationally.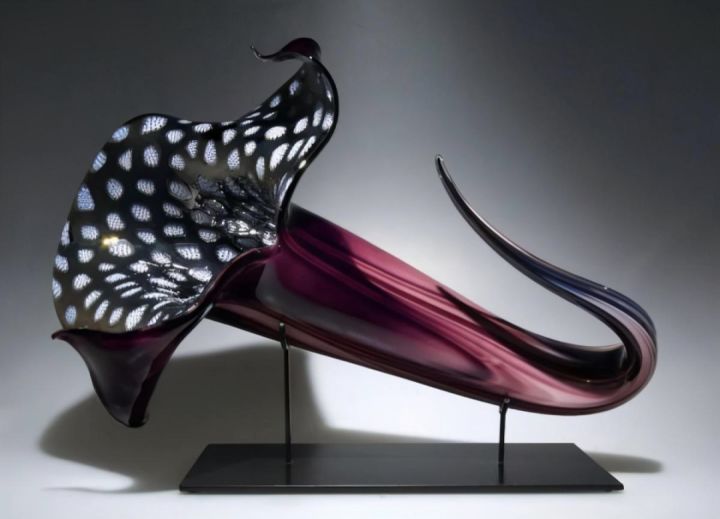 02 Jack Storms
Glass sculptor Jack Storms in California, USA
He adopts the geometry of "Fibonacci sequence" to carve rainbows in glass, and his works show the gorgeous effect of "sealing the rainbow".
Each of Jack Storms' glass sculptures is cold-processed in the process, using a cold-working lathe, and the entire process does not use heat.
The cold-working lathe he invented and designed allowed him to turn the glass as easily as a wood-carving machine, carving out curves and details. A cold glass engraving would take as long as 24 weeks. This has become Jack's unique advantage.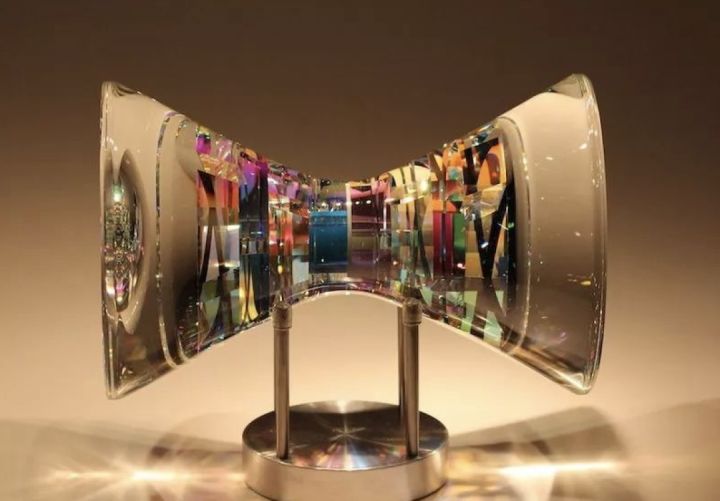 03 Ben Young
Born in New Zealand in 1982 and now living in Sydney, Australia, he is a self-taught glass sculptor. He grew up in the beautiful and fertile bays of the North Island of New Zealand. The local natural landscapes, especially the ocean, were deeply branded into his blood.
The power and perfection of the waves are vividly and vividly reflected in his glass sculptures. His glass works have been published in many media.
As a designer, he often pays attention to the things around him. During his travels, Ben young saw a showcase made of multiple layers of glass, which inspired his initial creative inspiration.
With respect for art, each piece of glass in his layered glass artwork is hand-typed, hand-cut and hand-crafted.
"He likes the creative process of turning two dimensions into three dimensions. The glass is crystal clear like a liquid, and the light is beautiful. I like to illuminate them with lights and see different light and shadow changes."
Glass, as a solid, comes alive in Ben Young's hands as if it were a natural and organic life. After carving, the glass is no longer an inherent shape, but flowing and stirring, giving people countless imaginations. The changes of light and shadow make people feel unmoved.
Each layer of Ben Young's work may be ordinary, but when the layers overlap, the power of art is manifested. Each layer is an integral part of the whole.
Ben Young is also very strict in the selection of materials. He only chooses the best glass materials. It is this strict control of materials and his superb carving skills that make his works have their own subtle differences in color and texture, and each piece is unique.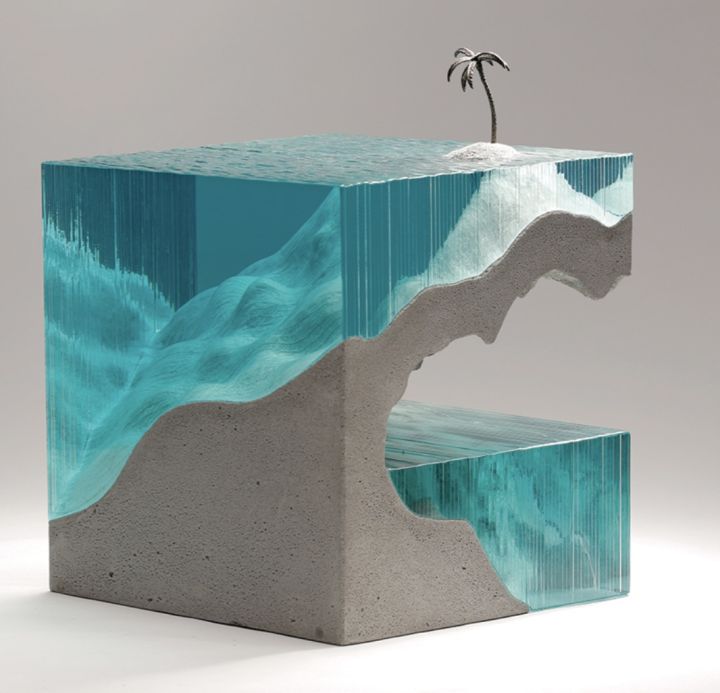 04 Carmen Lozar
Carmen Lozar is an American glass artist. She is a leader in the new generation of glassware artists, and has become the winner of several awards, and was awarded the title of "Most Potential Rising Star of the 21st Century" by the American Museum of Glass.
On the basis of retaining the crystal clear characteristics of traditional glass products, she maximizes her creativity, introduces various colors and rich forms into its production, and creates glass art products that are different from the past. Regenerates traditional glass making techniques.
Carmen seems to have endowed glass with gender. All the works are crystal clear but full of softness and agility. Various gestures maximize the ductility of glass.
Looking at her works is like accidentally breaking into a fairy tale world with brilliant colors. Every object is so fragile and beautiful, like a dream that never wants to wake up. It is both true and illusory, the sunlight is also changed by the lines, and the colors are plated with a bright surface. I've been immersed in this glass world.
From the "Studio Glass Movement" in the 1960s, to Carmen Lozar's formalist glass art breaking the inherent concept of glass craftsmanship, and Ben Young and others creating conceptual art through the medium of glass, glass art The field of contemporary art is booming, and more and more artists are beginning to use glass to explore more possibilities.